Pebble Flow Electric Camper Trailer: Self-Propelled, Remote-Controlled Parking
Swedish Armed Forces Team Clinches 2023 Adventure Racing World Championship in South Africa 16 Oz Milkshake Cups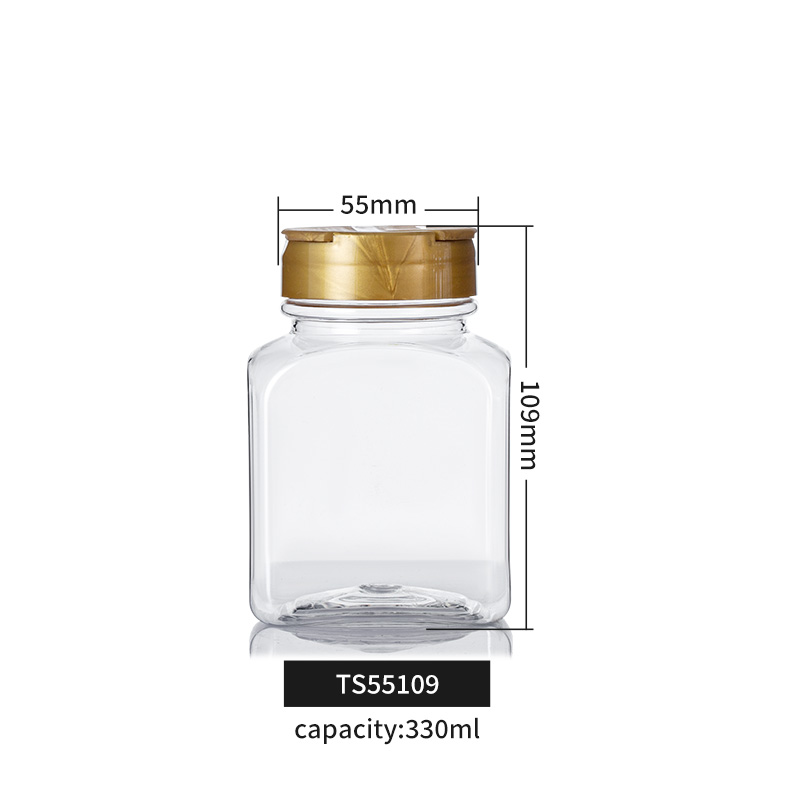 Say Goodbye to Shoulder Slippage: FHF Gear Rifle Sling Review
Insane Airflow, Impressively Durable: Specialized S-Works Prevail 3 Bike Helmet 1-Year Review
Burly Bike Hitch Rack for Heavy Hauling: 1Up USA Xtreme Duty Single Review
A Running Vest-Inspired Pack Built for Any Speed: Arc'teryx Aerios 15 Daypack Review
Suunto Race GPS Watch First-Look Review: Stunning Display, Serious Value
Hands-Down Comfort, Plus Elbow Room: NEMO Moonlite Reclining Chair Review
Insulated water bottles are an essential gear item for summer — that much is obvious. But they also have lots of great uses throughout the year. Check out the best insulated bottles of 2023 here.
If you're looking to purchase a water bottle for outdoor adventures, an insulated bottle should be high on your list. Insulated bottles are designed to keep cold liquids colder longer (and hot liquids hotter) and are usually higher quality and more durable than their plastic counterparts.
Plus, having a reusable water bottle is great for the environment. For this review, we looked at water bottles that have some form of insulation (whether stainless steel construction or otherwise) and a good-sealing cap or lid. And we evaluated each on factors like insulation, shape and volume, durability, and price.
To choose the best of the best, we ranked each bottle on features, feedback from our testing, and price. For more information about insulated water bottles, check out our buyer's guide, comparison chart, and FAQ at the end of this article.
Scroll through our picks for the best insulated water bottles of 2023 or jump to a category below:
Sometimes you don't want to mess with the OG. Hydro Flask's Wide Mouth ($50) won out as the best insulated bottle, with a massive following both in the GearJunkie offices, as well as with adventurers abroad. There may only be so many ways to craft an insulated bottle today, but Hydro Flask hits the nail on the head with this one.
Astute observers will note that our top spot has long been occupied by Hydro Flask's Standard Mouth offering, but all tides change eventually, and after consistent testing side by side, we now lean on our Wide Mouth bottle more to slake our thirst on a hot summer's day. The wide mouth also better accommodates loading ice cubes in the bottle, keeping it ice cold for longer.
No matter the model, the brand's double-wall vacuum insulation and pro-grade stainless steel construction are designed to maintain drink temperatures for hours without altering taste — an impressive 24 hours of cold and 12 hours of heat retention.
And we found during testing that this bottle is pretty durable as well, thanks to its powder-coated exterior. We will note that even the best has a limit, and dropping the Wide Mouth bottle from a good height is liable to lead to some dings.
Our testers raved about this bottle for its great insulation and lineup of more than 12 fun colors. Also, being on the skinnier side, it fits in most cup holders and pack pockets. While it also comes in 20-, 24- and 32-ounce sizes, we like the 40-ounce best for most activities. The Hydro Flask Wide Mouth is easily the bottle we reach for the most often as we head out the door.
Going budget doesn't have to mean scraping the bottom of the barrel, and the Igloo Sport Sipper Bottle ($20) is proof positive of that. The brand has been getting coolers right for 75 years running, so it's unsurprising that their foray into insulated bottles has produced a winner.
Built with a reliable stainless steel double wall construction, the Sport Sipper claims cold retention of up to 24 hours, and up to 6 hours with hot beverages — numbers that we were able to confirm in our own testing. Not too shabby for a cool $20 out of your pocket.
With a mostly round exterior profile, the Sport Sipper bottles also feature a flattened edge for your thumb along the front of the bottle. Not only does this give you some gripping power, but it also lines up the straw for quick access. Smart.
Flipping up the straw is a snap, and the rubberized bottom helps keep the important side down. The bail-style handle, while handy, was a bit floppy in our usage (and despite our best fixer efforts, no tightening of the hex screws would alleviate it). No deal breaker in our opinion, just something to keep in mind when toting the bottle around.
For less than you might spend on lunch, the Igloo Sport Sipper slides in as an affordable way to keep your beverages cool this summer.
YETI's 26-ounce Rambler Bottle ($40) is another amazing insulated bottle. This one is tied with our top choice for its stainless steel construction and insulating performance, however, it weighs slightly more — although that also gives it points for durability.
Available in an impressive five different volumes, there's bound to be a Rambler bottle for any sized adventure you might be planning. The bottle comes standard with YETI's Chug Cap, which is about the only controversial feedback among testers — some loved the two-part narrow mouth cap, and some didn't.
A final note — one of the best parts of buying from an established brand like YETI is the broad range of supplementing accessories available. We counted five different lid styles available for the Rambler, which makes it a super versatile bottle to match whatever hydration needs you might have.
Of all of the insulated bottles we've tested over the years, offerings like the Rambler consistently held up better than their counterparts, making this bottle one tough option for those who leave the kid gloves at home.
When the heat of the summer comes on, water isn't the only thing we're looking to slake our thirsts. Your favorite foam can koozie may get all the laughs, but a true insulating can cooler like the YETI Rambler Colster ($25) will keep your favorite beverage chilled for far longer. We found the Colster to be the best of the bunch, with a simple design that just plain works on a long day outside.
Made of the same double-wall stainless steel construction as the rest of YETI's insulated offerings, the Colster retains the same high performance in a smaller package. And by utilizing a simple lock ring design, this can cooler will holster any 12-ounce can with ease, though it won't accommodate the other can styles made today.
Luckily, YETI makes the Colster in additional 12-ounce Slim Can, and 16-ounce Tall Can versions. We did find the Colster a bit hefty for what it is but chalked it up to being necessary for adequate insulation.
For those who like to sip a little slower (or have trouble remembering which can they were drinking from), the Colster is the perfect companion to your next six-pack.
One of the things that bedevil many insulated bottles is carbonated beverages — but not the 64-ounce MiiR Growler ($60). This insulated brewtainer keeps your favorite IPA locked down, thanks to an innovative threadless lid and locking clasp that seals in freshness and carbonation.
MiiR considered all the niceties as well, incorporating a lid that locks into place in the open position so as to not impede a good pour. The Growler holds an impressive 4 pints of liquid and keeps them chilled for a long time. We will note the rubber seal that's used can hold onto the scent of whatever is stored last, but this can be removed and washed separately.
One of the things that sets MiiR apart from other manufacturers is the company's ingrained global philanthropy, funded by a portion of the sales of every product. To date, MiiR has donated $3.75M to various nonprofits, ranging from sustainable food systems to land and water protections. You can feel good knowing your Growler is doing something positive for the world.
Excellent for bringing the party with you (and keeping it chill), the MiiR Growler makes the cut for anyone looking to transport their brews and enjoy them too.
Without proper cleaning, the dark recesses of your insulated water bottle can sometimes develop a funk — not a pleasant thing to encounter when you're looking for a slug of refreshing water. Thankfully the Waatr CrazyCap 2 ($84) has the forgetful among us covered.
Employing a UV light emitting LED in the cap, this bottle zaps a tested 99.9996% of microbes and pathogens every 4 hours or whenever you press the button. There's also a "Crazy Mode" which blasts your bottle for a full 2 minutes.
You can even use the CrazyCap 2 to treat debris-free water outdoors, which our testers found handy on surprise outings into the hills. Obviously, there's the unique pitfall of forgetting to charge your insulated bottle, and we weren't the biggest fans of the unique magnetic charger. That being said, the utility of this bottle doesn't end when the juice does.
Perfect for international travel, the CrazyCap 2 has become our go-to for flights abroad where we could use a little more reassurance.
A fun and trusty water bottle is a great way to encourage your kids to stay hydrated. The 12-ounce Thermos Funtainer ($20) from Thermos is a durable, safe, and affordable bottle designed for kids of all ages. Plus, it comes with a built-in straw.
This compact and packable bottle comes in all sorts of kid-friendly colors and patterns. Though the capacity is a fairly small 12 ounces, it's the perfect size for small hands. This bottle fits easily into most school bags and lunch boxes.
Made from BPA-free stainless steel, this bottle is both lightweight and thoroughly durable. The click-shut lid is easy to open and quite leakproof when properly closed (which was our only complaint). When tucked away with the lid closed, the Funtainer keeps liquids cold and refreshing for a full 12 hours.
Right at home in any lunch pail, the Thermos Funtainer keeps tykes hydrated all day long.
When it comes to insulated water bottles, it's tough to imagine anything new under the sun. But with a spout design that impressed us right out of the gate, the Owala FreeSip ($33) proves that there's still innovation to be done.
While many other bottles have interchangeable lids that offer different means of drinking, the FreeSip spout is a bit of a hybrid, combining both a straw and open-mouth neck. You have the choice of either sipping or chugging. The whole affair is protected by a stout flip-top lid, and in testing we came to really enjoy drinking from this bottle.
Backed up with a triple-layer vacuum construction, the Owala FreeSip has all the tech to do what insulated water bottles do best, and we had no problem keeping our water cool all day. Our only slight arose with the carry loop, which has a detent (or catch) for locking it down in the closed position, but not in the up.
Other than that small flaw, it's perfect for drinking on the go. The FreeSip is high on our list of best water bottles on the market today.
The CamelBak Chute Mag ($30) has a unique cap design but still functions great. The cap is a screw cap that flips open to attach to a magnet out of the way. No more runaway caps, here.
If you're a multitasker and want a bottle with an easy one-handed opening and no chance of losing your cap, this bottle might be for you. (Bonus: It's a universal cap that fits a slew of other CamelBak bottles.) Despite the cap design, this bottle is on the lighter side, and we found it to be very durable, especially when traveling.
We did have a bit of a learning curve to get the open and closing motions smooth (there is a plastic folding tether that keeps the cap from escaping), but with a little work, we were able to manage. Testers loved how cold ice and water stay in this bottle, but some commented that it's oversized for many cup holders.
The Chute Mag would be ideal for those who drink on the go, and is even available in a number of different volumes.
Borrowing from the company's successes in the realm of thermoses, Stanley has produced a great insulated bottle with the IceFlow Flip Straw Water Bottle ($29). We don't have too many straw-drinking lids in our review, but this bottle executed it perfectly.
The contoured bottle shape fits well in our hands, and the oversized bail on top meant we weren't scrambling to keep a hold of it. Because it's a straw bottle, you're limited to only using cold liquids in it. Our biggest complaint, however, was the rubber seal is particularly deep inside the lid and not ideal for washing.
With a good pedigree, the IceFlow bottle comes from a long line of keeping hot things hot and cold things cold and is the perfect fit for walking and drinking on the go.
Hydro Flask's new Lightweight Trail Series bottles have really won us over. If it weren't for the price, this bottle might be in our top three.
The Lightweight Wide Mouth ($45) weighs just 11 ounces, has a perforated strap to keep weight down, and is designed to work with most backcountry water filters. Hydro Flask did some metal wizardry on this bottle, giving it tapered walls that are thicker on the bottom for durability, and thinner on top for weight savings.
Compared to the Wide Mouth Hydro Flask, we did note some diminished ability to keep drinks cold for as long, but the difference is small. When you're counting ounces, the Lightweight Wide Mouth comes in clutch.
This Klean Kanteen bottle ($45) has a wide mouth, is vacuum-insulated, and holds 32 ounces of your drink of choice. It's more expensive than others on this list but has everything you need: a cap and fold-down carry handle, a stainless steel interior, and insulation to keep liquids hot for 24 hours and iced for an incredible 83!
We were especially impressed with the thought put into the lid design. Using what Kleen Kanteen calls their TK Closure, the internal threads of the bottle are more like rows of bumps, meaning fewer nooks and crannies to clean. The lid is also fully vacuum insulated and sports a stainless steel bottom, meaning your water only sees steel on the inside of this bottle.
Some testers commented they don't like the ergonomics of the lid. We noted that it's slightly narrower and shorter than other wide-mouths on this list. But if that's no bother to you, the Kleen Kanteen TKWide bottle could be for you.
Purist uses a glass interior coating to combat the odors and flavors some don't like in their stainless steel bottles. Meanwhile, the exterior sports the tried-and-true stainless steel construction for durability. The brand's medium size, the Mover 18-ounce bottle ($50), has a convenient sipping cap.
We also liked testing the 32-ounce, wide-mouth size (same insulation and materials, just holds more), although the 18-ounce fits much better in cupholders, packs, and bags. We like the muted colors and professional aesthetic of this brand.
Unfortunately, we did find the Purist Mover Bottle to be a bit lacking when it came to scratch prevention. With no powder coat finish, scratches showed up easily in the painted finish. For the price, this was a bit disappointing. For those who place taste above all else, however, the Mover bottle makes no exceptions.
This is by no means a bottle you'll want to take backpacking, but it's a really cool design. CamelBak designed the MultiBev ($48-50) for just what it sounds like — multiple beverages on the go. This bottle separates into both an insulated bottle, and a cup.
It's great to fill up with water or coffee at the start of your day, and then have a reusable and insulated option for other drinks later. The incorporated cup is also great for sharing, and both components hold the cold and hot temps well.
Because it is so feature-rich, we did find a few things fiddly to handle, such as the Roll and Fold silicone lid, which stows in the main lid of the MultiBev. That aside, it did give our testers a lot of flexibility in doling out beverages at the end of a hot day.
Long a holdout to the niceties of an insulated bottle, GearJunkie Senior Editor Nick Belcaster finally came around to the wonders of insulated water bottles after being gifted a Hydro Flask. It turns out that having ice-cold water hours after leaving the house is worth it.
Many in the GearJunkie offices enjoy bringing an insulated bottle to work, and we tapped into this collective knowledge to assemble our list of bottles. We then put them through the wringer and pulled together the best of the best insulated bottles you see here.
In order to test our slate of insulated bottles, we subjected them to common-place use, such as on hot day hikes, bike commuting, or airline travel. We paid close attention to how long each bottle held onto chilled water as well as important issues such as leaking or denting.
It's worth noting that this article specifically covers the best insulated water bottles. We also have a separate gear guide for the best thermoses, for when the temps dip and a hot drink is needed. You may also want to read up on the best backpacking water filters.
Pick a water bottle with enough volume for all your activities. If you really love one particular insulated bottle, consider getting two sizes — one for daily use and one with more volume for longer trips or travel. (Also consider if the bottle you've chosen will work with a water filter or in your pack pocket if you know you'll be taking it with you on the trail.)
Most bottles we tested are available in volumes from around 12 to 64 ounces. It's important to note that after a certain volume, fitting into most cup holders isn't going to happen.
Make sure the bottle you choose lists how long it keeps water (or other liquids) cold. The standard is 24 hours, but we've noticed in many of these bottles the contents will stay colder for longer. You'll want to know how good the insulation is, especially if you live in a hotter climate.
What are the interior and exterior materials? Most insulated bottles use some form of stainless steel double-wall insulation, but not all, like the triple-wall build of the Owala FreeSip. Also, look at the exterior material: Is there a powder coating? Does it reduce condensation? Is there a rubber grip or protective design on the base?
Once you find a bottle you think will work for you, pick out a fun color while you're at it! Colors are mainly just a preference but can also help identify your bottle in a crowd.
One of the most important aspects of an insulated bottle, temperature retention is how well it keeps the hot things hot and the cold things cold. The majority of insulated bottles will use some type of vacuum insulation to achieve this.
Heat energy needs mass to travel through, so by removing the air in between the two layers of the bottle, the liquid inside is able to retain its temperature for longer. We've found that most bottles are able to keep hot liquids hot for around 12 hours and cold liquids cold for about 24.
Metal bottles can sometimes impart a metallic taste to water, often after being left for a long period of time. Bottles like the Purist Mover implement a silicon dioxide coating on the interior of the bottom to create a glass-like barrier. This can greatly reduce the metal taste that is imparted to water.
Keeping insulated bottles clean is also important to limit any off-tastes. Pay attention to how easy the bottle might be to clean. Look at the threads on the lid as well as how easy it is to remove any gaskets for cleaning. Many bottles are marked as dishwasher safe on the top rack but not all.
A quick tip for cleaning your insulated bottle: Mix two-three tablespoons of baking soda and warm water and shake inside your bottle. Let sit for a few hours and then rinse out with water.
Finally, some bottles are preemptive in limiting the growth of funk, like the Waatr CrazyCap 2 bottle. By exposing the interior of the bottle to UV light every four hours, the CrazyCap sanitizes itself and keeps your water funk-free.
A bad lid can ruin an insulated bottle. Manufacturers understand consumers have many uses for their bottles and produce a number of different lids to fit them. The most basic will be a simple screw cap, but there are also lids that incorporate straws, flip closures, and even magnets.
Lids will also have a good bit to do with the mouth style of the bottle. Narrow-mouth bottles can make sipping directly from the bottle nice and easy but will limit your ability to put ice into the bottle. Wide-mouth bottles can accept things like water filters with ease, but without a steady hand, they can lead to some spillage.
At their most basic, insulated bottles are sleek cylinders, which aren't the most stable. Having a lid that you can clip a carabiner to can ensure it won't make an escape. Others will sport a layer of silicone to improve grip or a contoured shape that fits your hand. We found the Stanley IceFlow Flip Straw Water Bottle to be one of the nicest to handle.
Lastly, think hard about your budget. These bottles are an investment but totally worth it, especially if (like us) you spend lots of time outside. And before buying, always check to see if your favorite bottle is on sale.
On this list, we have selected the Hydro Flask Wide Mouth 40-ounce bottle as the best overall insulated water bottle. This option provides a useful blend of quality insulation and heavy-duty construction. We also like that it fits easily in most cup holders.
Still, the best-insulated water bottle is the one that meets your needs. If you are looking for a bottle with smaller volume, you may want to go with the 26-ounce YETI Rambler or 32-ounce Owala FreeSip.
All of the bottles on this list will do a great job at keeping your hot liquids hot and your cold liquids cold for impressively long periods. That said, the YETI Rambler Chug Water Bottle performs exceptionally well when filled with hot contents. It's a lightweight bottle that keeps liquids piping hot and is thoroughly leakproof.
It is important to regularly clean reusable water bottles to prevent the growth of bacteria. Many insulated water bottles are dishwasher safe, and others can be easily cleaned with dish soap and hot water.
On this list, many of the bottles are made from easy-to-clean materials such as stainless steel and linings such as glass or copper. After cleaning, it is a good idea to take the cap off of your bottle and let it fully air dry.
Generally, it is safe to fill insulated water bottles with contents other than water. For coffee and tea, an insulated water bottle can allow you to enjoy a hot drink all through the morning.
However, it is especially important that you clean your bottle thoroughly after filling it with anything other than water. Because of the different shapes of insulated bottles, some are easier to clean than others.
For food like hot soup or oatmeal, you're going to be better off with a food-specific thermos. These are similar to insulated water bottles, but their short and stout shape makes them easier to use and clean. A good thermos can keep hot food at a safe temperature for hours — an excellent counterpart to an insulated bottle!
Yes, many insulated water bottles are dishwasher-safe. Always double-check the manufacturer's directions before washing your bottle. If your bottle is not dishwasher-safe, it can be cleaned with hot water, a little dish soap, and a thorough rinsing.
Always check to see what the manufacturer suggests. Many insulated water bottles can be washed in the dishwasher, which is an effective way to thoroughly remove any bacteria that may be present.
If washing by hand, scrub the inside and outside of the bottle with hot water and dish soap. Be sure to fully clean out the threads on both the cap and bottle. After cleaning, let all parts fully air dry.
Thanks to hardy stainless steel or ceramic construction, a good insulated water bottle should last many years — or potentially decades for the careful owner. We've all seen those old green Stanley bottles that are three decades old and still going strong.
The biggest threat to insulated water bottles is puncturing. If the double or triple-walled insulation of your bottle is punctured, it will lose its ability to insulate. To prevent this, avoid dropping your bottle onto jagged or hard surfaces. Plastic insulated water bottles are less prone to dents and punctures, but they are generally not as rugged overall.
If an insulated bottle becomes punctured, it will lose its vacuum and be replaced by air molecules. Since there is now matter in between the inner and outer bottles, heat transfer occurs much quicker.
To test if your bottle still has its vacuum sealing: Carefully fill the bottle with boiling water and wait five minutes. Then feel for any hot spots, which would indicate loss of insulation.
If you want your favorite liquids to stay hot all day, check out our roundup of the best thermoses of 2023-2024. Get ready to warm up with a hot drink.
We tested the best backpacking water filters and purifiers for your next trip into the great outdoors.
Mary Murphy is the Managing Editor of GearJunkie. She has been writing about hiking, running, climbing, camping, skiing, and more for seven years, and has been on staff at GearJunkie since 2019. Prior to that, Mary wrote for 5280 Magazine in Denver while working as an outdoor instructor teaching climbing, kayaking, paddleboarding, and mountain biking. Based in Denver, Colorado, Murphy is an avid hiker, runner, backpacker, skier, yogi, and pack-paddleboarder. Mary also serves as the leader of AllGear Digital's DEI Committee.
Hailing from the hemlocks and hanging mosses of Washington State, Senior Editor Nick Belcaster is an adventure journalist following threads of stories across the West. Cruelly stolen from the alpine swales of rural Wisconsin at a young age, Nick made do ascending the snows and granite of the North Cascades while completing a journalism degree. A long stint on the Pacific Crest Trail in 2018 codified a life bent on sleeping on minor slopes and picking devil's club out of his shoes.
Sign up to receive GearJunkie content direct to your inbox.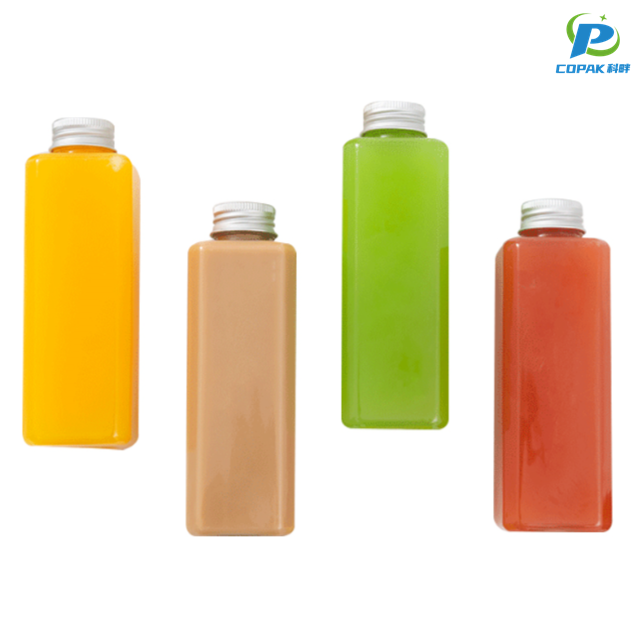 Clear Juice Bottles Pricelist Sign up to receive GearJunkie content direct to your inbox.